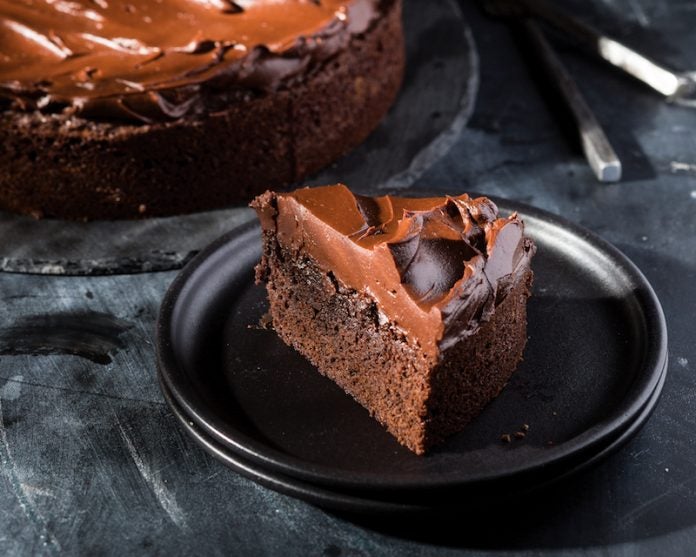 Ingredients
5 tsp of boiling water
1/3 cup of cocoa powder
2 tsp vanilla extract
¾ cup of flour
½ tsp of baking soda
¼ tsp of salt
1 cup of sugar
3 eggs
2/ cup of Libellula Extra Virgin olive oil
 Step by step
Preheat oven to 325F. Lightly coat a 9-inch springform pan with Libellula Extra Virgin Olive Oil and line the bottom with parchment paper. Pour boiling water over cocoa powder and whisk to combine. Whisk in vanilla.
Combine flour with baking soda and salt in a small bowl and stir until uniform.
Combine sugar with eggs and Extra Virgin Olive Oil. Beat until mixture is fluffy and pale yellow. Scrape in cocoa mixture and beat until smooth. Gradually add flour mixture and beat until combined. Pour batter into prepared pan.
Bake until a cake tester inserted into center of cake comes out almost clean (about 50 min). Let cool in pan for 10 min, then run a knife around the sides of the pan and release sides from base. Remove cake from pan and set onto a rack to cool completely. Peel off parchment paper before serving.