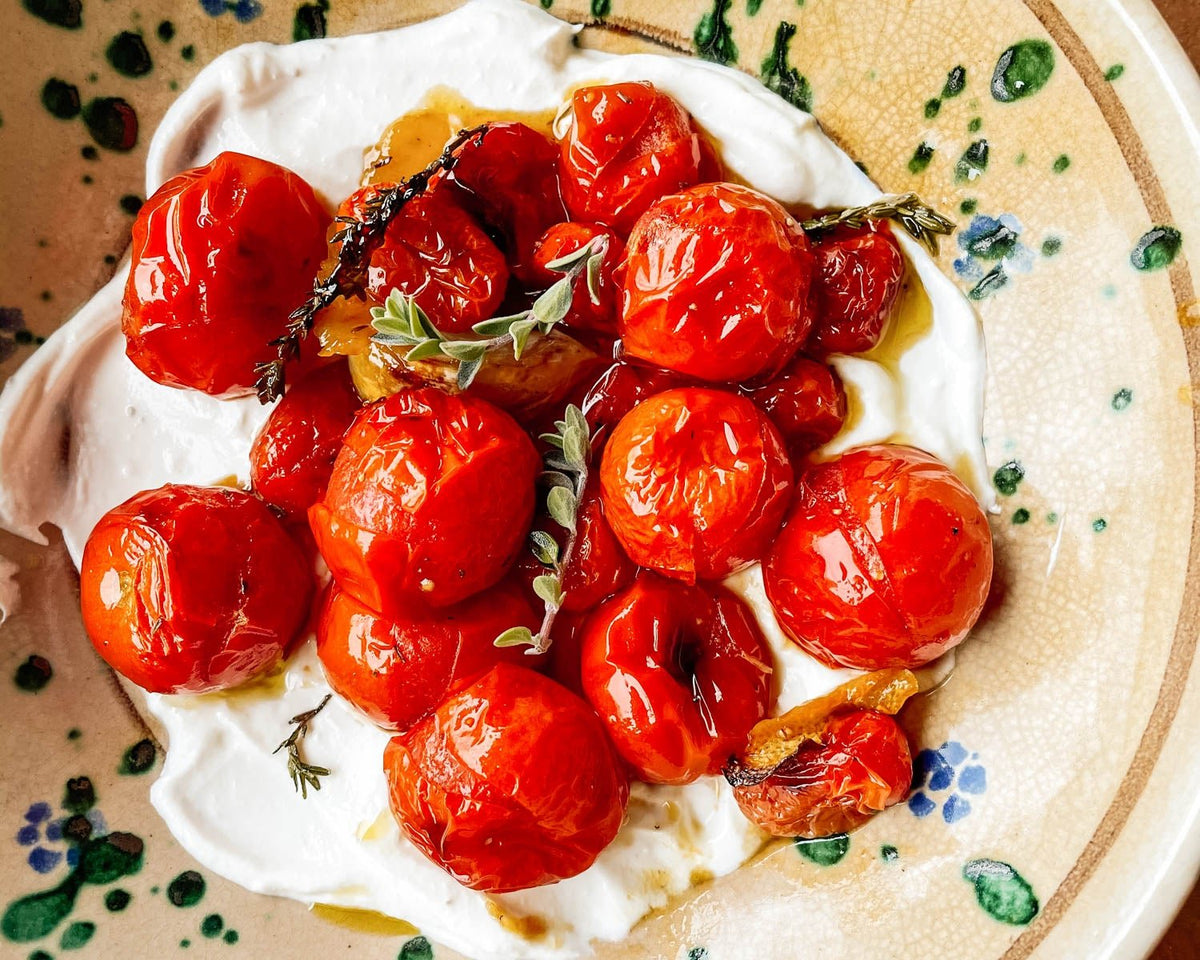 The marrying of just-picked tomatoes, creamy ricotta, and peppery olive oil in this recipe carries with it all the harmonies of a warm summer evening. Pair with a loaf of sourdough or a bowl of crackers!
–  Julia & Camillo
BLISTERED TOMATOES with RICOTTA & HERBS
2 Handfuls of Cherry Tomatoes
2 Strips of Lemon Peel
1 Garlic Clove, Smashed
1 Thyme Twig
2 Tbsp Ricotta
Salt & Pepper
Classico Extra Virgin Olive Oil

1. Preheat the oven to 350°F (180°C).
2. Place the washed cherry tomatoes in a bowl: add the lemon peels, the smashed garlic, the thyme, and season with salt and pepper to taste. Transfer everything into a baking dish and bake until the tomatoes burst open (roughly 30 minutes).
3. Place the ricotta in a bowl, add a pinch of salt and pepper and mix well. Spread on the base of a serving dish.
4. Once the tomatoes are cooked, place them in the serving dish on top of the ricotta. Finish the dish with a drizzle of extra virgin olive oil and serve!
Don't have a bottle of Classico extra virgin olive oil? Click here and we'll send one your way - from our Italian kitchen to yours!